Chiropractic Care: An Essential Part of Auto Injury Treatment
Chiropractic Care: An Essential Part of Auto Injury Treatment
Written By Reyna Chiropractic Clinic on August 27, 2021
---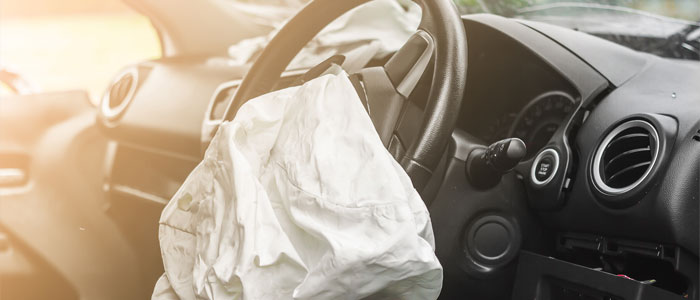 A motor vehicle accident can injure any part of your body—from your head to your toes. While you may need to seek emergency care for injuries such as lacerations or fractures, you should also see a chiropractor as soon as possible.
At Reyna Chiropractic Center, Dr. Jaime Reyna, D.C. routinely provides an advanced level of auto injury treatment. With more than 40 years of experience diagnosing and treating accident-related injuries (including soft tissue and musculoskeletal injuries), Dr. Reyna is the chiropractor of choice for the Fresno area.
Common Types of Auto Accident Injuries
After an accident, individuals may have some injuries that heal relatively quickly, while others can linger for months or longer. Additionally, some injuries may be immediately apparent after a crash, while others only begin to cause symptoms a day or two afterward. Because of this, it's important to see Dr. Reyna as soon as possible, even if you aren't sure about the extent of your injuries yet. The sooner you receive auto injury treatment, the less likely it is you'll suffer from chronic symptoms. Some of the common issues you may develop include the following:
Herniated intervertebral discs
Neck and shoulder pain
Lower back pain
Arm and leg pain
Whiplash
Whiplash in particular is quite common, especially after a rear-end auto collision. It involves a soft tissue injury that causes symptoms such as neck pain, stiffness, loss of range of motion, and dizziness.
Auto Injury Treatment: What to Expect
With our open door policy, patients who visit Reyna Chiropractic Center are seen right away. First, Dr. Reyna will conduct a thorough evaluation, which may include x-rays and other diagnostic tests. Then, he'll develop a customized treatment plan designed to provide immediate relief of your symptoms and accelerated healing. Some of our auto injury treatment modalities include the following:
Ultrasound: To promote soft tissue healing and deliver pain relief
Spinal manipulations: To correct misalignments (subluxations), relieve pressure on nerves, and encourage proper healing
Other joint manipulations: Just like the spine, other bones/joints may become misaligned due to the force of the car crash.
Electrical muscle stimulation: To interrupt pain signals and deliver rapid relief
Mechanical traction: To treat a variety of spinal problems, including herniated discs and pinched nerves
Scientific evidence proves the effectiveness of chiropractic care for auto injury treatment. For example, one study published in 2006 determined that chiropractic care was an effective treatment for patients with acute back pain, such as pain caused by disc herniation. Another scientific review determined that chiropractic manipulation is an effective way to treat a variety of accident-related conditions, including acute neck pain, extremity joint conditions, and dizziness caused by problems of the neck.
Auto Injury Treatment in Fresno
If you've been injured in an auto accident, you can find the skilled, compassionate care you need at Reyna Chiropractic Center in Fresno. Dr. Jaime Reyna, D.C. uses a whole-person approach to restore his patients to wellness as quickly as possible. He has received advanced training in the field of accident injuries, and is certified in accident reconstruction.
To schedule an appointment with Dr. Reyna, call us at (559) 225-2859.

Posted In: Chiropractic Auto Injury Treatment Electrical Muscle Stimulation Ultrasound Therapy Mechanical Traction