Experiencing Symptoms of Whiplash? Treatment Options Available with Chiropractic Care
Experiencing Symptoms of Whiplash? Treatment Options Available with Chiropractic Care
Written By Reyna Chiropractic Clinic on July 13, 2020
---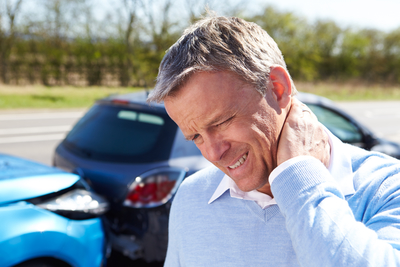 Thanks to improvements in vehicle safety measures and seatbelt laws across the U.S., the overall auto accident fatality rate has seen a decline over the last 50 years. However, numbers are still rather high, with 2018 totaling 39,404 deaths across the nation. While fatalities may be seeing a decline, medical professionals and chiropractors alike are still seeing significant numbers of individuals seeking out whiplash treatment.
The Dangers of Postponing Whiplash Treatment
Whiplash is a prevalent injury related to car accidents, and, unfortunately, it is one that is often ignored because it doesn't show signs immediately. While symptoms of whiplash typically occur within the first 24 hours after an accident, it can sometimes take days for symptoms to present themselves.
It's essential to seek whiplash treatment immediately following an accident to prevent both minor and significant, long-term damages, including:
Damage to ligaments in the neck
Damage to the discs of your neck/spine
Damage to neck joints
Chronic pain in the neck, head, shoulders and arms
Whiplash Treatment with Chiropractic Care
Chiropractors are in a unique place to help provide the best, natural whiplash treatment to those seeking it. Why – because they utilize several methods to help realign the body to help it heal properly. Some treatment methods include:
Each whiplash treatment option is carefully customized to each patient to ensure recovery. Your chiropractic professional will take time to discuss not only your accident but your entire health history, conduct a physical examination, and may take some X-rays to see where your alignment stands at the moment. With all this information on hand, they will create a customized whiplash treatment plan for you.
Whiplash Treatment in Fresno, CA
It doesn't matter the size of the accident – injuries can present themselves in various manners and can appear long after the initial accident.
The team at Reyna Chiropractic Care understands just how serious even the most minor of accidents can be. They have specialized in auto accidents for the last 30 years and have a team of both English and Spanish speaking professionals to ensure you get the treatment you need.
If you or a loved one have recently been in an accident, don't wait to receive the necessary whiplash treatment. Contact us today or call our office at (559) 225-2859 to schedule your appointment ASAP.

Posted In: Chiropractic Auto Injury Treatment Whiplash Treatment Chiropractic Treatment