How Chiropractic Care Can Help Neck Pain
How Chiropractic Care Can Help Neck Pain
Written By Reyna Chiropractic Clinic on March 14, 2022
---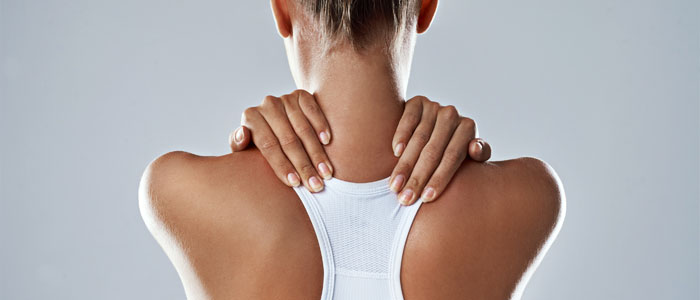 Did you know that 30% of Americans suffer from neck pain? That is more than 100 million people! Neck pain can be a result of aging or poor posture brought on by our jobs. While it can range from mild to severe, it is important to see a chiropractor if you are experiencing neck pain. Letting your symptoms go untreated can make your condition go from bad to worse. Reyna Chiropractic Clinic in Fresno has years of experience treating patients for all degrees of neck pain. We believe in natural treatments that target your issue at the source.
How Do Chiropractors Treat Neck Pain?
The type of treatment you receive will ultimately depend on the severity of your condition. Chiropractors understand that no two patients are exactly alike, and our treatment methods reflect this.
When you visit a chiropractor like Reyna Chiropractic Clinic, you will be asked several questions about your condition. We want to get a clear idea of your pain scale, as well as what triggers your neck pain. We may also ask about your lifestyle to get a better idea of the source of your pain. After we put all this information together, we develop a comprehensive treatment plan that we feel works best for you.
Our team treats neck pain using a series of sophisticated adjustments and spinal manipulations. Advancements in chiropractic care allow us to pinpoint the source of your pain, using expert diagnostic tools that let us perform more efficient treatments. These adjustments help realign your spine, improve your posture, and take pressure off nerves that can be causing your neck pain.
Why See a Chiropractor for Neck Pain Treatment?
There are several benefits to seeing an experienced chiropractor if you suffer from neck pain:
Treat your pain without the use of painkillers
Solve the underlying issue, rather than relying on medications to treat symptoms
Receive lifestyle advice on how to prevent your neck pain from returning
Get back to doing the activities you love
Sleep better at night and experience less stress during the day
Neck Pain Treatment at Reyna Chiropractic Clinic
Our team is dedicated to hearing your concerns and getting to the bottom of your neck pain. We are an experienced team of professionals who stop at nothing to make sure you can live the highest quality of life possible.
When you are ready to stop living with pain, contact our chiropractic office in Fresno directly at (559) 225-2859.

Posted In: Chiropractic Neck Pain Treatment Natural Pain Treatment