If You Suffer With Headaches or Migraines, Then You Need to See a Chiropractor
If You Suffer With Headaches or Migraines, Then You Need to See a Chiropractor
Written By Reyna Chiropractic Clinic on May 7, 2021
---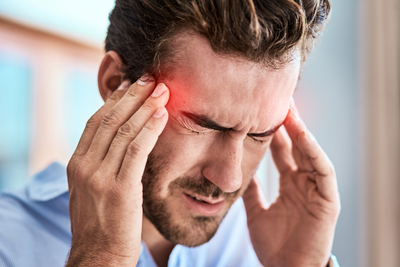 According to the latest research, 9% of men and 12% of women in the U.S. experience at least 1-2 headache episodes per month. More than 4% of the U.S. population suffers from frequent headaches, having one on average of every other day.
Dr. Jaime Reyna has been freeing people from headache pain since 1985. As a Chiropractor with experience, he's committed to promoting the health and well being of his patients.
Chiropractic and Migraines and Headaches
If you frequently get headaches or migraines, then chances are there's something about your routine or lifestyle that your head doesn't agree with. Pain pills and anti-inflammatories might offer some temporary relief, but they don't address the routine or lifestyle problem.
Migraines don't happen due to a lack of pain pills in your system; they're happening for biological reasons, like neurological misfiring or tension. Our doctors work to help your body alleviate tension so you can get the headaches and migraines to stop.
This 2017 article chronicled a 17-month study that followed patients who suffered from at least one migraine attack per month. Evidence showed that migraine durations significantly shortened. And this meta-analysis of six studies found that spinal manipulation reduced migraine days and pain/intensity.
And this 2019 case series evaluated combining neurological care with chiropractic and concluded they work well together to reduce headache/migraine incidences, along with intensity and duration. Data also showed that related neck and back pain also improved.
What our chiropractors do is help your body release tension, help your spine heal, restore proper nerve function where needed to eliminate neurological issues, and prime your body to become less prone to headaches and migraines.
Specialized Chiropractic Care in the Fresno Area
Dr. Reyna treats the body as a whole when caring for his patients. He combines the very best hands-on-technique, physiotherapy procedures, and the best whole food supplements on the market. Through these three approaches, Dr. Reyna is able to help you achieve and maintain great health.
Have questions or need to schedule an appointment? Call Reyna Chiropractic at (559) 225-2859 or go online and fill out our contact form.

Posted In: Chiropractic Headache Treatment Natural Pain Treatment Chiropractic Treatment