If You Suffer With Headaches or Migraines, Then You Need to See a Chiropractor
If You Suffer With Headaches or Migraines, Then You Need to See a Chiropractor
Written By Reyna Chiropractic Clinic on May 7, 2021
---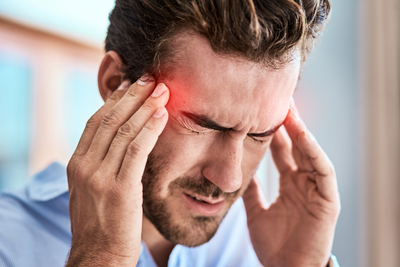 According to the latest research, 9% of men and 12% of women in the U.S. experience at least 1-2 headache episodes per month. More than 4% of the U.S. population suffers from frequent headaches, having one on average of every other day.
Dr. Jaime Reyna has been freeing people from headache pain since 1985. As a Chiropractor with experience, he's committed to promoting the health and well being of his patients.
How Chiropractic Care Helps With Migraines and Headaches
If you often suffer from headaches and/or migraines, you unwittingly have a routine that creates a biological environment in your body that no pill can fix. Pain pills and anti-inflammatories might offer some temporary relief, but they don't address the root of the problem.
Migraines don't happen because you're not taking pain pills; they're happening for biological reasons, usually tension. If you help your body alleviate tension, then you help the headache stop.
A 2017 article, published in the European Journal of Neurology, detailed a 17-month randomized study that included 104 patients who suffered from at least one migraine attack per month. The duration of migraines were significantly more reduced in the chiropractic than in the control pharmaceutical group toward the end of the follow-up period of the study.
A meta-analysis of six studies following 677 migraine patients found that spinal manipulation reduced migraine days and pain/intensity. They concluded: "Results from this preliminary meta-analysis suggest that spinal manipulation may reduce migraine days and pain/intensity."
Making regular chiropractic care part of your routine is arguably the best way to protect yourself from headache/migraine-inducing tension. We have adjustments that specifically target said tension, allowing your body to calm inflammation, increase blood flow, and loosen your muscles.
The end goal is for chiropractic care to ease the stiffness out of your joints, including in your neck and spine, improve spinal health and nerve function so you don't have any neural misfiring, and empower your body to better manage headache and migraine pain.
Specialized Chiropractic Care in the Fresno Area
Dr. Reyna uses a "whole person approach" when taking care of his patients. By combining the very best hands-on-technique, state of the art physiotherapy procedures, and providing the newest and best natural vitamins and mineral supplements on the market today, Dr. Reyna is able to help you to accelerate and/or maintain your journey to good health.
Have questions or need to schedule an appointment? Call Reyna Chiropractic at (559) 225-2859 or go online and fill out our contact form.

Posted In: Chiropractic Headache Treatment Natural Pain Treatment Chiropractic Treatment