Physical Modalities for Core Strengthening & Stretching
Physical Modalities for Core Strengthening & Stretching
Written By Reyna Chiropractic Clinic on August 12, 2020
---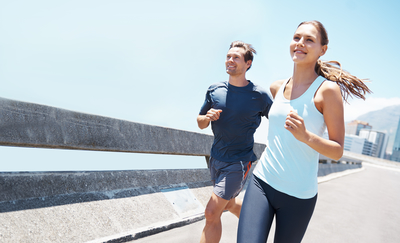 When it comes to core strengthening, there are many different methods used to help stretch and build up the muscles in the area. However, for those who have injured their core or who have recently undergone surgery to repair their core, typical exercises may not be beneficial until after the healing process is complete. That's where physical modalities play an essential role in physical therapy treatment for many chiropractic patients.
What are Physical Modalities and How Are They Used in Physical Therapy?
Physical modalities, also known as therapeutic modalities, are therapeutic mediums that transmit energy to or through a patient. These mediums typically use a physical force, such as heat, pressure, or electricity, to help stimulate the body throughout the physical therapy process.
Standard physical modalities that can be found in a chiropractic office include:
Electrical stimulation devices, such as a TENS machine
Ultrasound machines
Mechanical traction devices
Moist heat therapy
X-rays and more
Each of these methods can help in various ways throughout your physical therapy sessions, and, often, more than one option will be included in your treatment plan.
How Physiotherapy Can Help with Core Strengthening & Stretching
Physiotherapy is a more hands-on approach to treatment and utilizes many of the physical modalities mentioned above. The term is often used interchangeably with physical therapy; however, they are two very different treatment options.
Physical therapy: utilizes an exercise-based approach for attaining strength in the muscles and improving balance
Physiotherapy: as mentioned earlier, physiotherapy is a more hands-on approach that utilizes several physical modalities and manual therapy (such as stretching and massage therapy)
Physiotherapy for Core Strength and Stretching
If you have a weak core, then your chiropractor may look at both physical therapy and physiotherapy as viable treatment options to help with core strengthening and stretching of the surrounding muscles. However, for those who need help repairing their core muscles, it may be best to start with physiotherapy before moving on to the more exercise-related therapy options.
Recent studies have shown that core stabilization exercises utilizing various physiotherapy practices had shown to be more effective than routine physical therapy exercise when it came to pain management and reduction.
Physical Therapy and X-Rays in Fresno, CA
Dr. Jamie Reyna is a licensed chiropractor that has been working in the Fresno, CA community since 1985. His team of both English and Spanish speaking professionals understands that finding the right treatment options is essential, and they are ready to help you get started.
Are you currently looking to get an x-ray completed or wondering how physiotherapy and physical modalities may benefit you? Then contact us today or call our office at (559) 225-2859 to schedule your consultation.

Posted In: Chiropractic Core Strengthening Stretching