Promoting Overall Well Being through Chiropractic Wellness Care
Promoting Overall Well Being through Chiropractic Wellness Care
Written By Reyna Chiropractic Clinic on June 12, 2020
---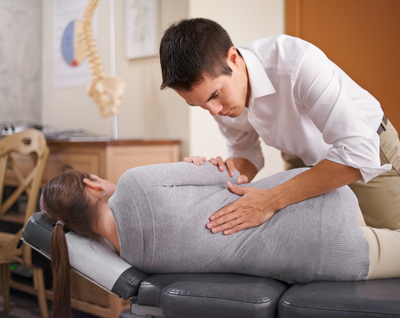 It's never been more important to care for your total wellbeing – mental, physical, and emotional. Having the right team on your side is crucial, and many are learning just how beneficial chiropractic wellness care truly is.
How Chiropractic Care Helps Your Immune System
The only way to ensure that you're taking care of your total wellbeing is to make sure you are taking care of your immune system. Yes, your immune system is tied to your mental and emotional health. They are all intertwined, and to help you create a healthy overall wellbeing, and you need to take action to care for your immune system.
Chiropractic care plays a vital role in this process. This particular care incorporates spinal screenings and chiropractic adjustments to help identify potential issues with the alignment of your spine and other areas of your body.
The benefits of regular chiropractic care include:
Reduced stress
Improved sleep
Reduction in pain (especially in the joins and for those suffering from chronic headaches)
Boosts your mood
Improves athletic performance and so much more.
Additional Ways a Chiropractic Wellness Center Can Help Guide You
While chiropractic wellness care is typically known for providing chiropractic adjustments, there are many other ways a chiropractic wellness center can help you get your overall wellness in check.
Nutritional Counseling
Many treatment options provided by chiropractic wellness centers include nutritional counseling.
A core belief amongst chiropractors is that the body can achieve and maintain health through its own recuperative powers. However, that means you must fuel it correctly with the right nutritional practices.
For example, adding additional vitamin C to your daily routine can help to substantially boost your immune system.
Physiotherapy
Physiotherapy is often used as a complementary treatment option to help aid in your treatment progress. Several tools are utilized in this process, including ultrasound, interferential electrical muscle stimulation, mechanical traction, and more.
Your One-Stop Shop for Amazing Chiropractic Wellness Care in Fresno, CA
Taking care of your overall wellness requires more than a proper diet and adequate fitness practices. Here at Reyna Chiropractic Center, we provide our clients with only the best chiropractic wellness care in the Fresno, CA, area.
Curious how chiropractic wellness care could benefit you? Then contact us today or call our office at (559) 225-2859 to schedule your consultation.

Posted In: Chiropractic Immune System Support