Seek Out Chiropractic Care for Herniated Discs - It's Better Than Drugs
Seek Out Chiropractic Care for Herniated Discs - It's Better Than Drugs
Written By Reyna Chiropractic Clinic on April 8, 2021
---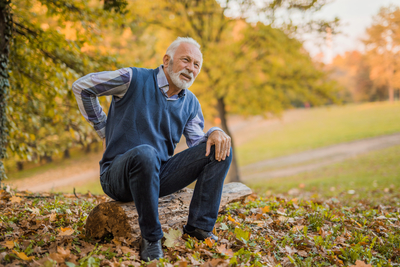 Thousands of studies show that chiropractic care effectively treats back pain, including that caused by herniated discs. Chiropractic beats prescription drugs in efficacy any day of the week because we're able to increase blood flow, aid your body's natural healing process and relieve tension through spinal manipulation.
Dr. Jaime Reyna has worked in Fresno, CA to free patients from pain since 1985. As an experienced chiropractor, he's committed to promoting the health and wellbeing of every patient. The sooner you start chiropractic treatment for your back pain, the sooner you can start feeling better.
Chiropractic Care Is Safe and Effective for Back Pain
Disc herniations don't always cause pain. However, painful ones cause pain radiating from the site, tingling, numbness, muscle weakness, and sometimes numbness in the hands. When experiencing any of these symptoms, the best and safest thing you can do is seek proper chiropractic evaluation and care as soon as possible.
In 2019, Robert H. Shmerling, MD of Harvard Health Publishing wrote this article exploring the idea of seeking chiropractic care for low back pain. After diving into the research, Shmerling recommends chiropractic as a low back pain treatment option.
Chiropractors have the advantage of providing a non-invasive multi-tiered approach to low back pain. Dr. Reyna will perform a thorough physical exam to uncover the root of your pain. Once the correct course of action has been established, he'll work to help your body heal itself.
Specialized Chiropractic Care in the Fresno Area
Dr. Reyna treats the body as a whole when caring for his patients. He combines the very best hands-on-technique, physiotherapy procedures, and the best whole food supplements on the market. Through these three approaches, Dr. Reyna is able to help you achieve and maintain great health.
Have questions or need to schedule an appointment? Call Reyna Chiropractic at (559) 225-2859 or go online and fill out our contact form.

Posted In: Chiropractic Low Back Pain Treatment Natural Pain Treatment Chiropractic Treatment