Suffering from Whiplash? Why You Need Auto Injury Treatment ASAP
Suffering from Whiplash? Why You Need Auto Injury Treatment ASAP
Written By Reyna Chiropractic Clinic on September 9, 2019
---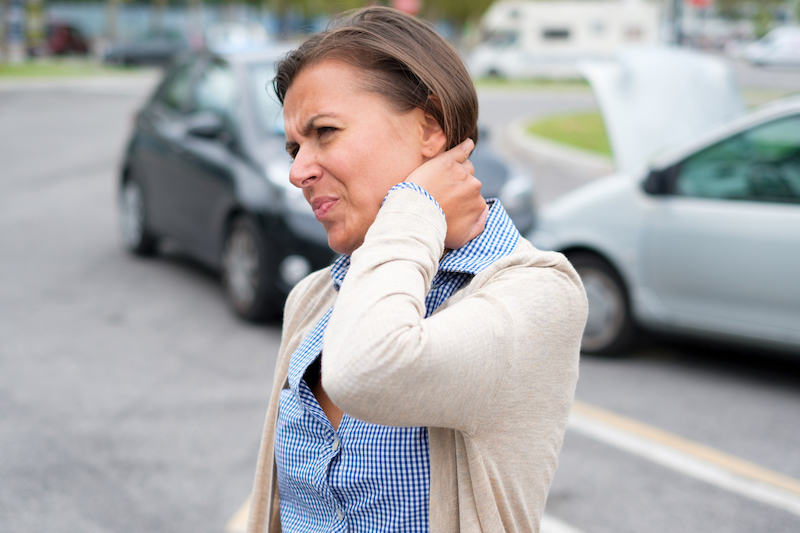 If you've been in an accident, you likely know all too well the symptoms of whiplash.
The stiff neck, the pain and headaches, the aching, tingling, and numbness in your shoulders and arms.
Given time, some people notice their symptoms start to diminish. Even if that happens, though, that doesn't mean severe damage hasn't already occurred.
Today, you'll learn why it's vital to receive auto injury treatment as soon as possible.
Auto Injury Treatment: Why Whiplash Treatment Is Necessary After an Accident
Here are the top reasons why you should receive whiplash treatment after a car accident.
Reduce the Pain You Experience
First and foremost, your Fresno chiropractor wants to get you out of pain. Dr. Jaime Reyna has been treating patient pain successfully since 1985. He can create a treatment plan that includes chiropractic adjustments and/or physiotherapy that will give you some relief.
Help Reduce Stiffness and Improve Flexibility
A common side effect of whiplash is muscle stiffness and reduced flexibility. With Dr. Reyna's corrective exercises as part of your unique whiplash treatment plan, you'll notice reduced muscle tension and increased range of motion.
Prevent Long-Term Neck and Shoulder Damage
One of the concerns chiropractors have about whiplash is the risk of long-term damage. When scar tissue builds up, it can lead to:
Pinched nerves/pain
Muscle weakness
Reduced range of motion.
Getting treatment right after an accident will help prevent excessive scar tissue buildup.
Protect Your Body from Further Damage – Visit Your Fresno Chiropractor
Your Fresno chiropractor wants to help you live a full, happy, healthy life.
Unfortunately, after an accident, your quality of life can go down significantly due to the trauma you've endured.
You don't have to suffer from that forever, though. Talk to your chiropractor about which post-accident whiplash treatment options will fit your needs the best. You won't regret it!
Are you ready to feel like your old self again? Call us today at 559-225-2859 to schedule an appointment to discuss ways to quickly reduce neck pain and stiffness.

Posted In: Chiropractic Auto Injury Treatment Whiplash Treatment