What Is Sciatica and What Are My Sciatica Treatment Options?
What Is Sciatica and What Are My Sciatica Treatment Options?
Written By Reyna Chiropractic Clinic on October 27, 2021
---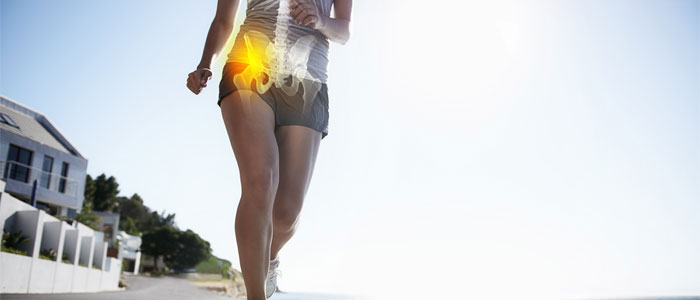 Sciatica is a painful problem that may be mild and temporary or severe and disabling. Even in the most severe of cases, however, patients can successfully resolve their symptoms through chiropractic care. In Fresno, patients with sciatica enjoy visiting Reyna Chiropractic Center. Dr. Jaime Reyna, D.C. is a knowledgeable, friendly doctor who has a great deal of experience administering customized sciatica treatment modalities.
An Overview of Sciatica
Sciatica isn't actually an injury or a condition. Rather, it's a symptom of an underlying problem with the sciatic nerve. Sciatica involves pain that extends along the pathway of this nerve. The sciatic nerve begins in the lower back and branches down through the hips and buttocks, extending down the back of each leg. In addition to pain along this pathway, sciatica can involve numbness, tingling, and muscle weakness. It's common for sciatica to affect only one side of the body.
Sciatic nerve pain occurs when the nerve becomes compressed or pinched. This is often due to a herniated disc. The intervertebral discs, located between the bones of the spine, can develop a rip in the tough outer shell. This allows the softer material on the inside to protrude outward, where it can compress the nearby nerves. In addition to disc herniation, sciatica can sometimes be caused by the development of bone spurs.
Sciatica Treatment Options
When they experience the shooting pain of sciatica, many patients turn to medications, injections, or sometimes even surgery. Yet, medications and injections can have harmful side effects, and surgery can result in serious complications. Instead, Dr. Reyna can provide effective sciatica treatment that is drug-free and noninvasive. Some of his most commonly utilized treatment modalities for sciatica include the following:
Ultrasound: The sound waves produced by ultrasound equipment penetrate deep into the muscles, creating gentle heat, increasing blood circulation, and promoting healing. Ultrasound can also relieve pain, muscle spasms, and stiff muscles.
Interferential electrical muscle stimulation: The gentle stimulation of the muscles with an electrical current soothes inflamed, irritated soft tissues and relieves pain quickly.
Moist heat therapy: Many people mistakenly believe that cold therapy is best for pain, when in fact sciatica pain is often best treated with moist heat therapy instead. Heat therapy releases the tight muscles and promotes increased blood circulation to support healing.
Spinal adjustments: Dr. Reyna can realign the bones in the spine that have been nudged out of place. When a vertebra isn't properly aligned, it can pinch nearby nerves, such as the sciatic nerve.
Mechanical traction: Mechanical traction for spinal decompression is an effective way to reduce pressure on the sciatic nerve.
In addition, Dr. Reyna can demonstrate corrective exercises, such as stretching, to ease muscles and relieve pressure on the sciatic nerve. With sciatica, limiting one's physical activity often leads to worsened pain. Yet, moving in the wrong ways can also aggravate your condition. Follow Dr. Reyna's corrective exercise program to heal your body properly.
Sciatica Treatment in Fresno
Since 1985, Dr. Jaime Reyna, D.C. has been helping people recover from sciatica with noninvasive, drug-free methods. We combine sophisticated physiotherapy procedures, hands-on therapy techniques, and patient education to help our neighbors in Fresno enjoy better health. Our patients choose Reyna Chiropractic Center thanks to our extensive clinical knowledge, friendly team, and welcoming environment.
Call (559) 225-2859 to request an appointment with Dr. Reyna.

Posted In: Chiropractic Chiropractic Treatment Ultrasound Therapy Mechanical Traction Interferential Electrical Stimulation Moist Heat Therapy