Benefits of Chiropractic Care After a Car Accident
Benefits of Chiropractic Care After a Car Accident
Written By Reyna Chiropractic Clinic on May 14, 2022
---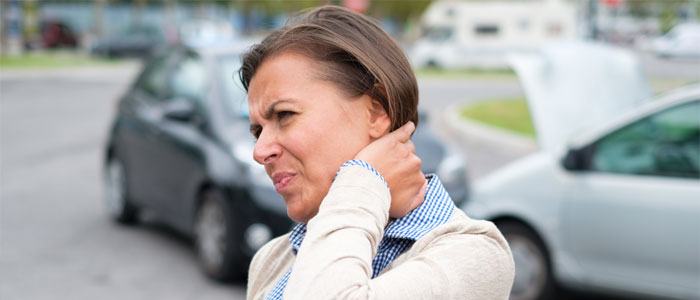 While at first it may appear that you're injury-free after a car accident, it can take up to months to find out if that's true. Many issues can pop up later and cause increasing discomfort. Visiting a chiropractor immediately after a car accident can reveal underlying issues before they become worse. A chiropractor can provide diagnostic imaging and develop a holistic, whole-body treatment plan that addresses common auto accident injuries such as whiplash, muscle strain, stiffness, achiness, neck and back pain, and mobility issues.
At Reyna Chiropractic Clinic, we offer holistic, all-natural, whole-body wellness care. If you are looking for a chiropractor in Fresno, CA, visit us today to learn more about how we can treat your auto accident injuries through chiropractic care.
Professional Evaluation and Treatment Plan
All of our new patients receive a full medical evaluation, and we will take a complete patient history at your first appointment. We also provide onsite diagnostic imaging to determine the underlying cause of your pain, discomfort, or mobility issues. This allows us to create a comprehensive chiropractic care treatment plan tailored specifically to your needs and lifestyle.
A low-speed auto accident injury can become more severe if left untreated, so our office has a "no wait" policy, meaning that all of our patients are seen immediately. Dr. Reyna has more than 40 years of experience as a chiropractor and has extensive education and training in treating auto accident injuries. If you've been in an auto accident and need chiropractic care in Fresno, CA, book your appointment with us today!
Quality Referrals to Medical Doctors and Attorneys
In addition to providing immediate, effective chiropractic care, we are also committed to providing our patients with any referrals they may need after suffering injuries in a car accident. We can assist you in submitting bills to the insurance company and providing records they may need in order to authorize treatment.
We also provide medical referrals to our network of trusted orthopedists, neurologists, and other medical specialists to ensure that you receive the full and complete care you need. In addition, we have a referral relationship with highly qualified personal injury attorneys who can help you pursue a case if necessary.
Book an Appointment at Reyna Chiropractic Clinic for Auto Injury Treatment
Dr. Reyna has more than 40 years as a chiropractor in Fresno, CA, and is committed to providing high-quality, holistic chiropractic care to all patients. Our friendly and courteous staff provide a professional, comfortable atmosphere for our patients, y hablamos Espanol.
If you're ready to schedule an appointment to discuss how we can assist you after an auto accident, call us today at (559) 225-2859 or schedule an appointment online.

Posted In: Chiropractic Auto Injury Treatment Whiplash Treatment Neck Pain Treatment Low Back Pain Treatment