Risks of Not Receiving Treatment for Whiplash
Risks of Not Receiving Treatment for Whiplash
Written By Reyna Chiropractic Clinic on February 15, 2021
---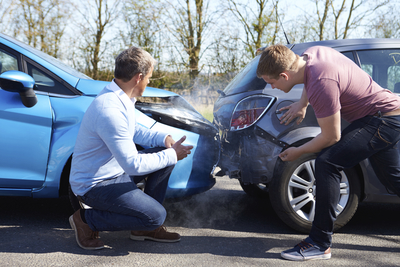 You should always see a medical professional after you've been in an auto accident. Although you may feel fine, specific ailments – like whiplash – can take hours or even days to show symptoms.
Seeing a chiropractor ensures prompt diagnosis and treatment that can spare you pain and help you avoid more severe and lasting damage.
The Risks of Leaving Whiplash Untreated after an Auto Accident
Chiropractors treat both spinal injuries and soft tissue damage that can result from whiplash. Techniques like spinal adjustments, massage, and rehabilitative exercises are commonly used to treat auto accident injuries.
If you fail to get the care you need, you may face the risks below.
Chronic Neck and Back Pain
Whiplash can result in long-term problems, notably neck and back pain. One study showed that the patients with the worst pain in the first week after their auto accident were more likely to still experience some disability up to one year later.
Chiropractors can address the root cause of such pain when it occurs, notably spinal misalignment and herniated discs.
Recurring Headaches
Post-traumatic headaches are another common whiplash symptom that can recur months after the initial accident. Some 30 to 50% of patients complain of headache as long as six months after their car crash.
Chiropractic care offers a non-pharmaceutical solution for headaches. Research suggests that chiropractic interventions are especially effective at alleviating tension-type headaches.
Long-term Disability
The above symptoms can be debilitating if untreated, making it challenging to maintain a positive quality of life if they persist.
Headaches may make it tough to concentrate at work or school, for example, while back and neck pain can impede driving, sleeping, and exercising. Back pain is a leading cause of workplace absenteeism. Untreated whiplash can thus result in long-term disability, restricting everyday life.
Schedule Your Whiplash Treatment in Fresno, CA
Don't delay whiplash treatment. Dr. Jaime Reyna of Reyna Chiropractic Clinic will provide the prompt care you deserve. Dr. Reyna is a licensed chiropractor and a member of the California Chiropractic Association and the American Chiropractic Association.
Schedule an appointment today, or call our office at (559) 225-2859.

Posted In: Chiropractic Auto Injury Treatment Whiplash Treatment Chiropractic Treatment Risk of Not Receiving Whiplash Treatment Whiplash Symptoms