Treating Whiplash Symptoms with Chiropractic Care
Treating Whiplash Symptoms with Chiropractic Care
Written By Reyna Chiropractic Clinic on January 15, 2021
---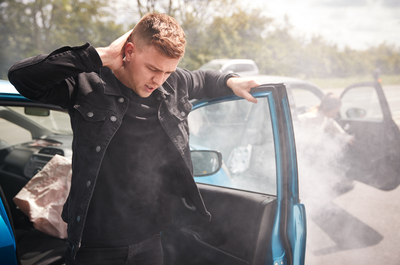 If you have been diagnosed with whiplash, you aren't alone. One million people are diagnosed with this auto accident injury in the United States every year.
Research has shown chiropractic care to be overwhelmingly successful in alleviating whiplash injuries. One study showed 93% of patients reported improvement in their symptoms following chiropractic treatment.
Find out how a chiropractor can treat your whiplash below.
Chiropractic Solutions for Whiplash after an Auto Accident
Whiplash can cause spinal misalignment and soft tissue damage in the neck, shoulders, and upper back. This results in pain, soreness, and limited range of motion in the head, neck, and arms. Other symptoms include tingling and numbness in the arms.
Here are some techniques chiropractors use to improve whiplash symptoms.
Spinal Manipulation
Your spine is made up of bony vertebrae, which protect the spinal cord. These vertebrae are stacked on top of one another to create an S-shape. After the trauma of an auto accident, vertebrae in the spine may become subluxated – meaning they shift out of place.
Subluxated vertebrae in the neck can cause pain and a decreased range of motion. They may also pressure the surrounding nerves, resulting in whiplash issues like tingling and numbness of the arms.
A chiropractor uses spinal manipulation to help shift the vertebrae back into place, alleviating these symptoms. This also helps to prevent long-term neck and back pain due to misalignment.
Chiropractic Massage
Whiplash may also cause inflammation and bruising in the soft tissues of the neck and shoulders. This is responsible for symptoms like a limited range of motion in the head and neck. Chiropractic massage relaxes tense muscles and improves blood flow to the damaged tissues.
Rehabilitative Exercises
A comprehensive chiropractic care plan for whiplash symptoms will also include rehabilitative exercises you can do yourself at home. These complement in-office treatments, encouraging improved mobility through stretches and other prescribed physical activities.
Whiplash Chiropractic Care in Fresno, CA
If you are experiencing whiplash symptoms after an auto accident, contact Reyna Chiropractic Clinic. Following an in-person exam, Dr. Jaime Reyna, with more than 30 years of expertise, will develop a tailormade care plan designed to ease pain and promote healing.
Schedule an appointment today, or call our office at (559) 225-2859.

Posted In: Chiropractic Auto Injury Treatment Whiplash Treatment Chiropractic Treatment